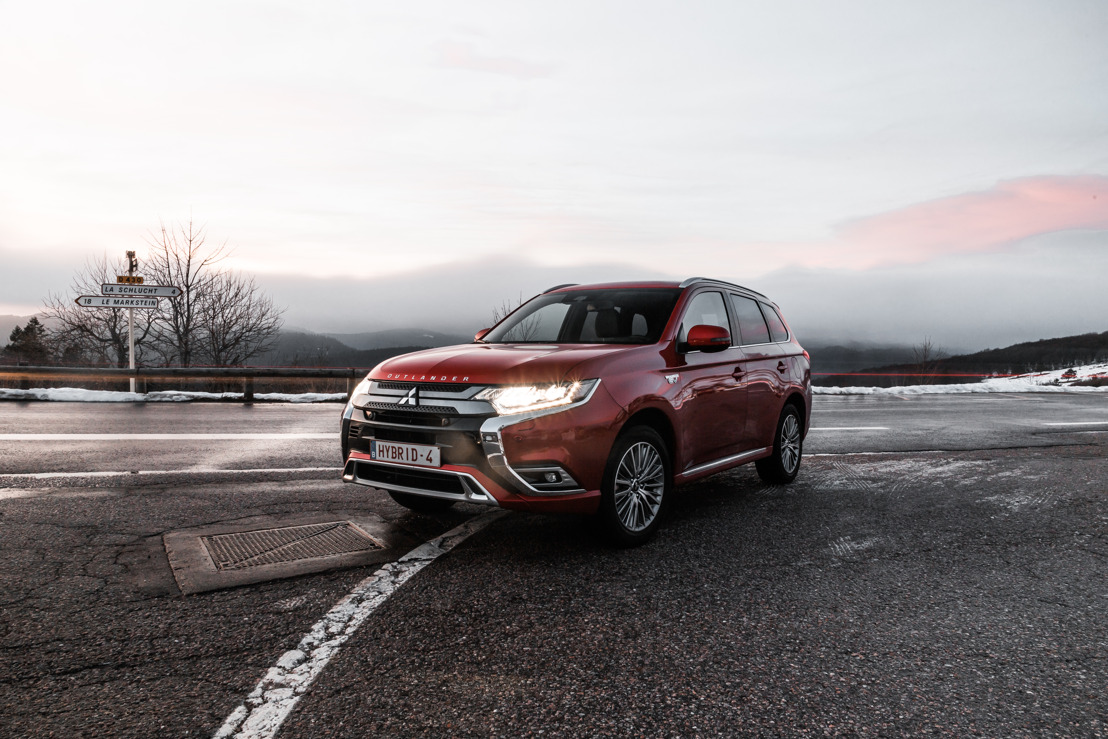 Mitsubishi Motors Europe – CY19 results
171,906 sales* (+ 4%)
Donderdag 20 februari 2020 — February 5th, 2020 - In a rather unpredictable European market (implementation of new emission-driven regulations, impact of new taxation schemes, political uncertainties,…), Mitsubishi Motors continued to plot its way forward in the most demanding of all global automobile markets.
TOTAL CY19 MARKET @ACEA

EU + EFTA countries
Excl. Pick-up trucks
15,805,752 sales
+ 1.2%
Mitsubishi Motors
CY19 @ MME
33 countries
Incl. L200
171,906 sales
+ 4%
Mitsubishi Motors
CY19 @ ACEA
EU + EFTA countries
Excl. L200
138,003 units
+ 3.4%

While two models were renewed & repositioned during the year (ASX and L200, to be followed by Space Star/Mirage in a few weeks) whose full impact will only be seen during the course of CY2020, Mitsubishi Motors' European sales were led once more by Space Star/Mirage and Outlander PHEV, representing in total 43% of the MME sales (combined volume):
Space Star/Mirage: 39,530 sales (+ 10%)
Outlander PHEV: 34,729 sales (+ 42%)
ASX: 31,306 sales (- 3%)
Eclipse Cross: 27,368 sales ( - )
L200: 23,414 sales (+ 12%)
The Outlander PHEV techno-flagship – the only EV-based plug-in hybrid vehicle available in Europe - also remained Europe's best selling plug-in hybrid vehicle (all Brands, all segments, all formats – source: JATO – 12 largest EU markets) during CY19, in spite of a larger number of competitors now offered to European customers and also for some of them, a gradual catching up of their sales lost post-WLTP implementation from September 2018.

Since launch in October 2013, Outlander PHEV has reached a cumulated total of 159,132 sales in Europe, now led by Germany (CY19: 7,618 sales - MME data).
Over the period, Mitsubishi Motors' 32 European Distributors* supported the Brand's ambitions with a Top Ten made of:
Germany: 54,033 sales (+ 4%)
The UK: 26,788 sales (- 13%)
Spain: 14,769 sales (+ 10%)
Italy: 9,659 sales (+ 33%)
France: 9,437 sales (+ 29%)
Sweden: 6,789 sales (+ 32%)
Poland: 6,762 sales (+ 15%)
The Netherlands: 6,690 sales (- 7%%)
Norway: 5,776 sales (+ 5%)
Austria: 5,059 sales (- 8%)
The next move
While pleased with these CY2019 results, Mitsubishi Motors Europe is conscious of the challenges but also the opportunities that lie ahead for the Brand in the region, as stated by Eric Wepierre – MME's new President & CEO: "In a European market which is being reshaped by new technologies, new customers' expectations & attitude as well as a new regulatory environment, Mitsubishi Motors is in a position to capitalize on its electrified market leadership, gained with Outlander PHEV since 2013."

He added: "While electro-mobility turns mainstream, during CY2020 we will move on once gain from the mainstream, kicking off the next stage of our "SUV + EV" strategy, at product level and also at eco-system level with the first implantation of our innovative Dendo Drive House concept."

"Both will further nurture our strategy of sustainable growth in Europe where Brand image and profitability will take precedence over the race for volume."

*32 Distributors / 33 markets – incl. L200
Ann Wittemans Press & Public Relations Manager, Beherman Group